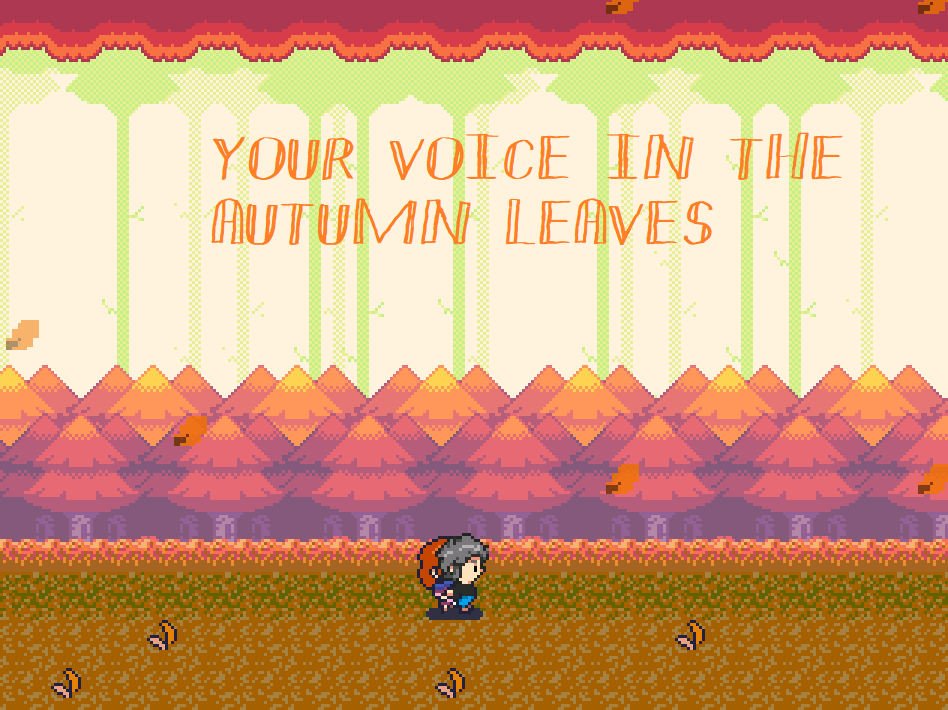 Your Voice in the Autumn Leaves
A downloadable game for Windows
"If you hold my hand...
I promise I won't let you go...
I will always protect you...
I'll always be with you..."
After his girlfriend Kaori broke up with him, 17 year old student Kure isolated himself from the world, spending his time home, heartbroken, listening to sad indie songs and playing videogames. Then, one day, outside the Hospital where his mother works, Kure met someone very special: a girl named Autumn, who has been diagnosed with cancer and is trying to assimilate her situation. That day would change their lives forever...
Your Voice in the Autumn Leaves is a short visual interactive story about love, friendship, sadness and life itself. This is a very personal game as I'm battling cancer myself and I put a lot of my heart on it. I hope you enjoy it! Be warned though: this game will probably make you cry...
Made with Rpg Maker 2003 engine for the Great Autumn Game Jam: 2021

Features:


3 routes (Romance/Neutral/Friendship) that affect the story


3 endings 

A short but emotional experience

Original soundtrack

Download
Download
Your Voice in the Autumn Leaves 0.1.3.rar
40 MB